Treatment
SKINVIVE™ by JUVÉDERM®
SKINVIVE™ by JUVÉDERM® hydrates the skin from within and creates lasting radiance. The first and only hyaluronic acid microdroplet injectable indicated to improve cheek skin smoothness
Helps the skin retain its natural moisture and softness leading to an improvement in the skin smoothness of the cheeks.
In clinical studies, patients who were treated with SKINVIVE™ by JUVÉDERM® also reported high satisfaction with how glowing, hydrated, refreshed, and healthy their skin looked through 6 months
Book your Consultation
Before & After
Less tired: treatment to the under eye area and lateral tension on the zygomatic arch.
Derma Spa client
See bottom of page to set up a complimentary consultation with one of our providers. *Client has provided express written consent to share their photos.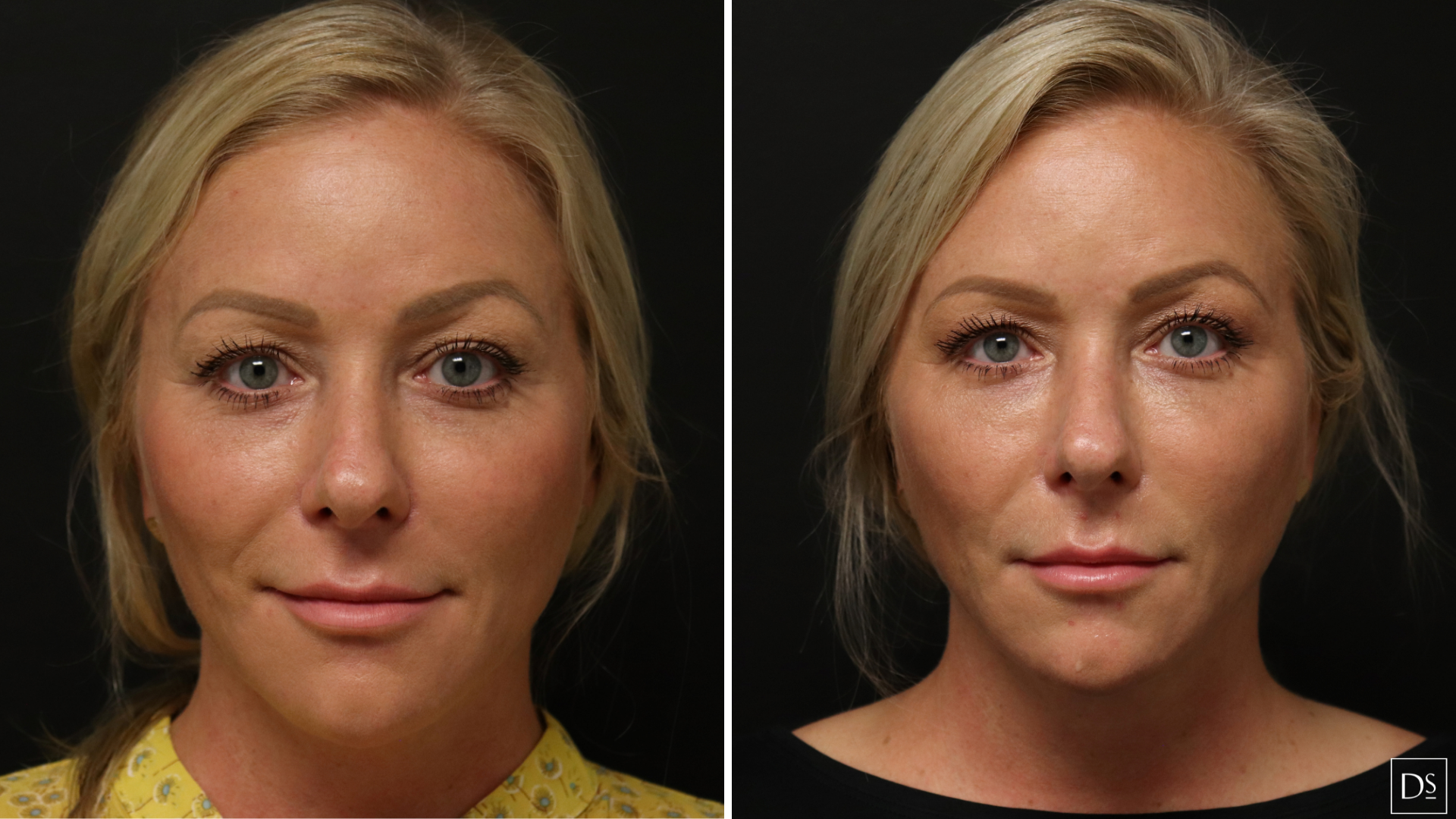 Cost
Starting from $700 per treatment
Faqs
Is Skinvive right for me?
Skinvive may be right for you if:
You want to increase your skin's hydration and radiance
Reduce appearance of fine lines or vacancy in the under eye area
Reduce the appearance of neck lines ('tech neck')
How is Volite administered?
Skinvive is typically given in a 20-30 minute treatment.  Your provider will administer a series of injections into the desired area (face, neck, hands, or chest).
Your doctor will customize your Skinvive treatment based on your treatment goals. Together, you will decide the treatment plan that's right for you.
How many treatments will I need?
After treatment, there is typically some redness that goes away within 30 to 90 minutes. Results start to appear immediately, and come fully into effect over the next 10 days.
What is the recovery time following a treatment?
For most patients, downtime is minimal and occurred most commonly after the first treatment session.
What are the risks and contra-indications?
Risks
Minor Swelling or Bruising may develop at the injection site.
The most common side effects are pain and numbness.
It is important to keep your head upright and not rub or massage the injection site, for 4 hours post injections.
What to expect after your treatment
Use ice on the swollen areas to help reduce swelling and redness. Do not apply heat to the injected areas.
For the first 24 hours after treatment, avoid:
Strenuous exercise.
Consumption of alcoholic beverages.
Extended exposure to sun, heat or freezing temperature.