Treatment
CO2 Fractional Laser
Skin Resurfacing CO2 Fractional Laser technology treats deep wrinkles, significant sun damage, poor skin texture and laxity by ablating and resurfacing the upper layer of the dermis. Treatments result in smoother skin surface, noticeable skin tightening and long-term collagen remodeling.
Before & After
CO2 laser treatments can address fine lines and wrinkles; discoloration (including sun damage and age spots); acne scars; stretch marks; and uneven skin texture on the face, neck, and chest.
Derma Spa client
See bottom of page to set up a complimentary consultation with one of our providers. *Client has provided express written consent to share his/her photos.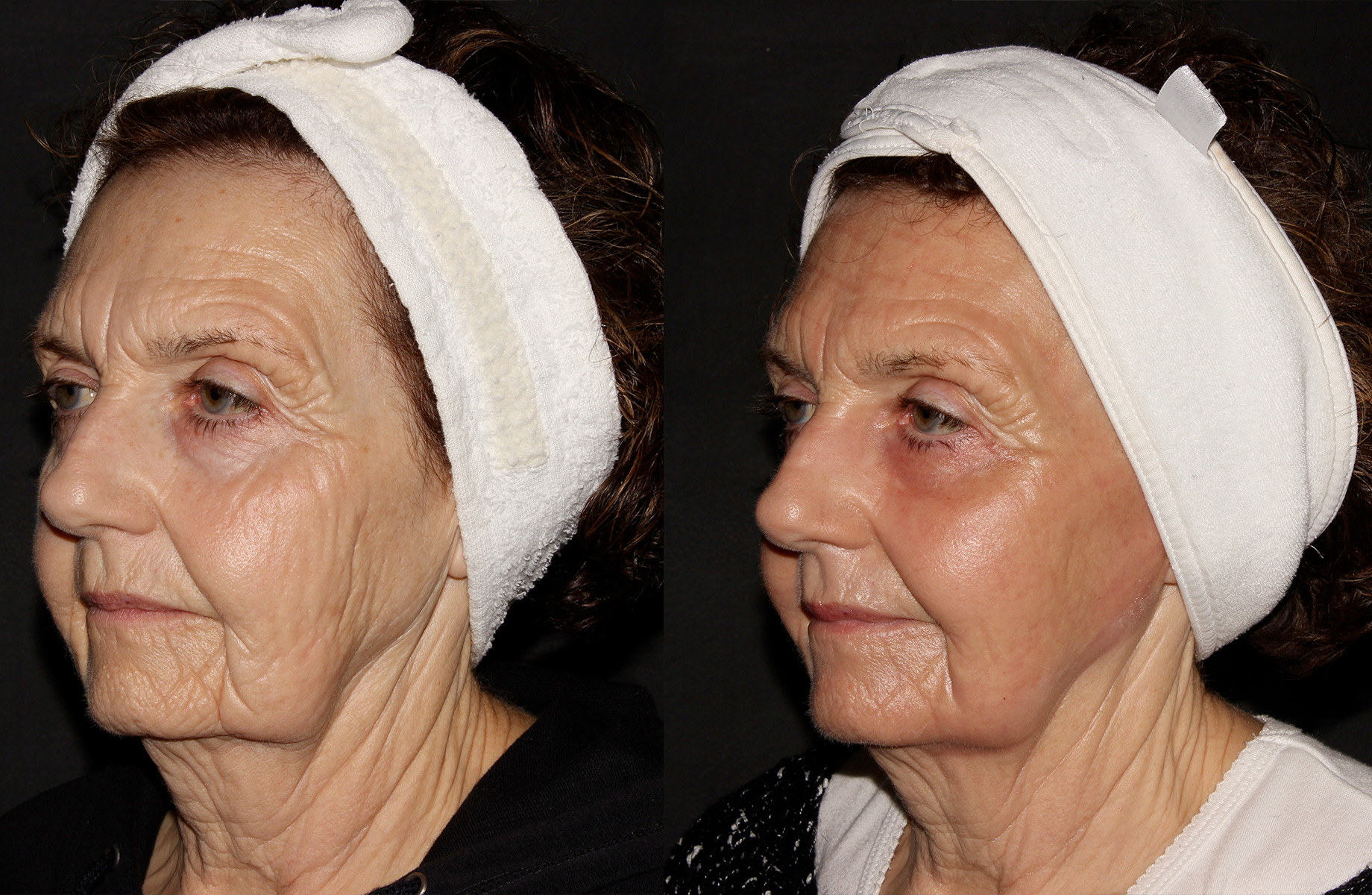 Cost
Starting from $3,200 per treatment
Faqs
Is this procedure done at a surgical facility or in office?
CO2 Fractional Laser treatments are performed within office.
Do I need a follow up appointment?
Yes. CO2 Fractional Laser procedures require pre and post-treatment medications to ensure proper healing.
What is the treatment like?
C02 Fractional Laser resurfacing is a light based treatment used on the surface of your skin. The laser removes layers of skin tissue in columns (fractionated pattern). The skin surrounding each column remains intact to aid in healing.
What are the risks and contraindications?
Risks
Downtime during recovery
Hypo and hyper pigmentation
Infection and/or scarring
Contraindications
CO2 Fractional Laser treatment is not recommended for any woman who is pregnant or anyone who has used isotretinoin (or Accutane) within the previous 6 months. Additionally, if you experience delayed or abnormal healing or have a history of cold sores and/or the herpes virus, it is essential to notify your physician during the pre-treatment stage to prevent complications.
What to expect after your treatment
7-14 days recovery time is to be expected
Keep treated area clean and moist
Avoid unsanitary situations
Avoid exposure to strong sun